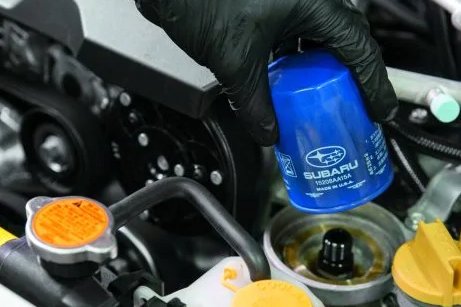 How often should you change your Subaru oil?
Whether you use a synthetic or a conventional lubricant in your Subaru, the oil needs to be replaced regularly, at the intervals specified in the vehicle's manual. Under normal driving conditions, most Subaru manuals indicate oil change intervals around 5,000 miles, so it is a good idea to choose an oil that is warranted for at least that mileage. Many conventional oils need to be replaced after 3,000 or 4,000 miles, while full-synthetic oils can protect your Subaru for around 7,000 miles, so the investment into synthetic products is surely worthwhile.
Oil changes are also part of
our Express Service program
- just show up, no appointment necessary.