Be Safe and Buy from Your Home - We'll Deliver To your Driveway
Stress-Free Car-Shopping
Now you can buy or lease from home! 

Click "BUILD MY DEAL" to get started.

Get everything done at your convenience.

Explore vehicles
Financing options
Lease plans
Trade-in your old car.
When you're ready, click "Build My Deal" and go as far as you'd like. You can save your progress to come back later and finish.

We'll bring the car to you for a test drive.
We'll deliver your new vehicle right to your driveway.
We're committed to making sure you're satisfied and safe in every way.
FOLLOW THESE STEPS TO BUY ONLINE

1. Start With Basic Information
After searching our inventory and finding the New Kia you want, click the "Build My Deal" button. You'll start by answering 5 questions to start the process of your purchase. Once you're done, press "Continue". Next, you can tell us about your trade if you have one.
---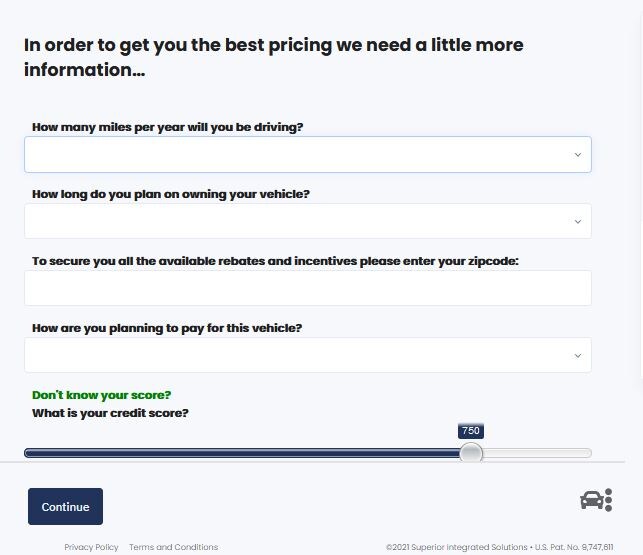 2. Trade-In Option
In with the new and out with the old? No problem! If you have a vehicle to trade, you can select "Yes, I have a Trade in" and give us your vehicle information, or select "No, I don't have a Trade in". Hit "Continue"

---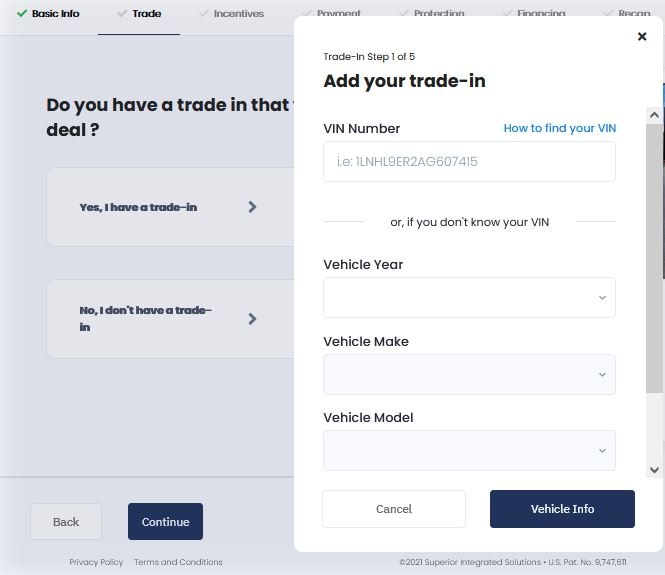 3. Current Incentives
We now tell you what incentives are available on the vehicle you choose. We give you the incentives everyone qualifies for and some other incentives that you could qualify for. At this point you can hit continue to save your progress by giving us your Name, Email and Phone number.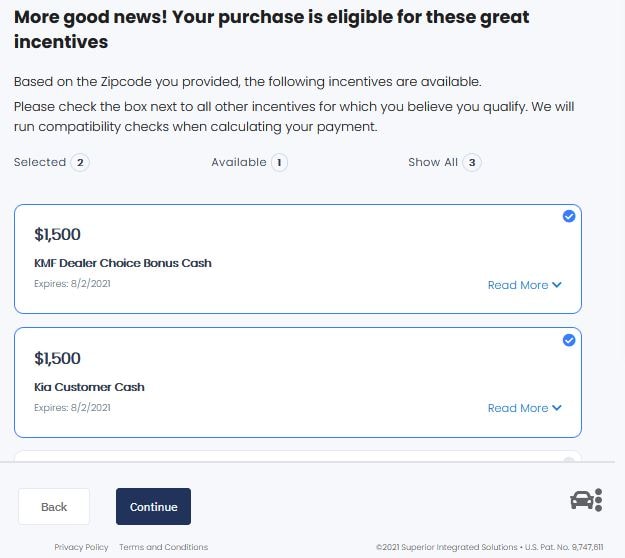 4. Select Your Payments
We give you a range of payment options. We give you financing payments, cash or outside financing options and lease payments.  You can click on the option best for you to see all the details. Once you've decided the way you want to go. Click "Continue" to see some protection options that are available to you.

---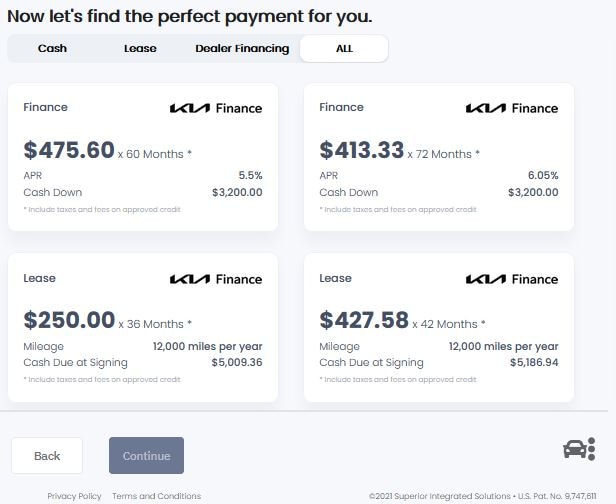 5. Let's Protect Your New Investment!
Here you can choose some protection plans that we offer for your vehicle. You can select the option best for you to see all the details. Once you've decided the way you want to go. Click "Continue"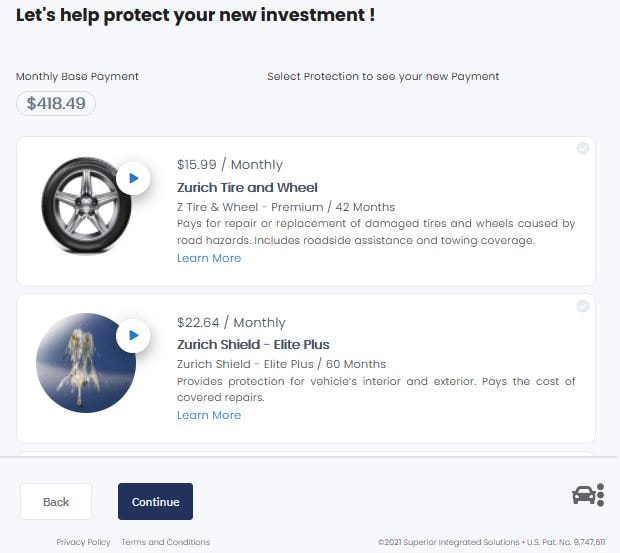 6. You Decide What's Next
At this point you almost done. You have 2 options. You can collect a Fast Pass and schedule your appointment to finish your purchase in person or you can complete the final details of your loan or lease by getting approved.

---